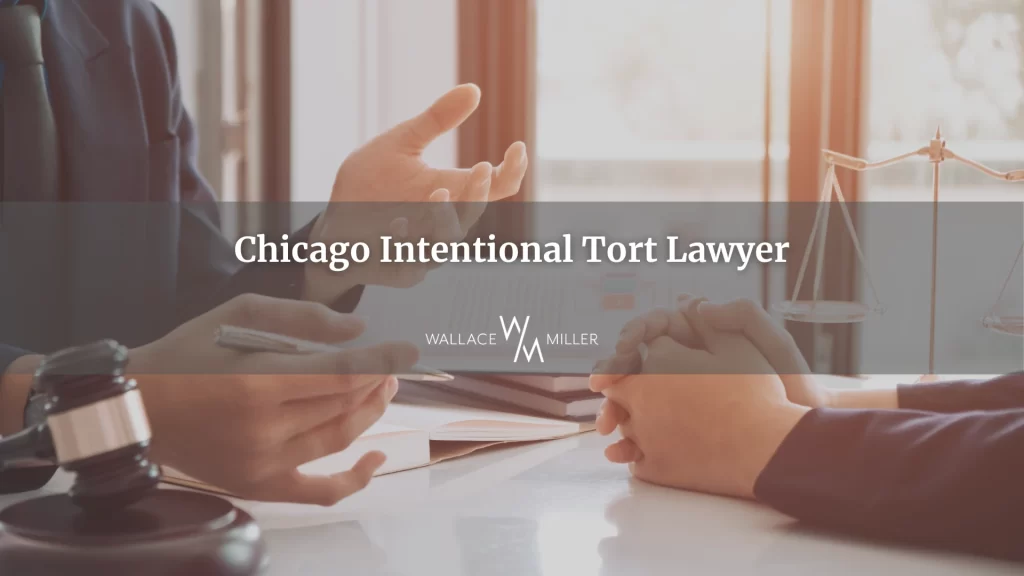 If you were the victim of an intentional tort, such as assault, battery, or false imprisonment, do not hesitate to contact Wallace Miller for legal assistance. You might be entitled to compensation for physical injuries, emotional distress, and incurred expenses.
An intentional tort is a voluntary action someone commits against another person. It can cause emotional or physical injuries or property damage. Victims often suffer losses, such as pain and suffering, lost wages, and medical bills. The wrongdoing can significantly affect a person's life as they try to recover from the traumatic experience.
At Wallace Miller, we understand the far-reaching effects of an intentional tort. We will help you hold the at-fault party liable in a civil lawsuit. You can count on us to protect your rights and aggressively pursue the money owed to you. Call us at (312) 261-6193 today for your free consultation with an experienced Chicago intentional tort lawyer.
What Is an Intentional Tort?
A tort is an act or omission resulting in someone's injury. An intentional tort is an intentional action harming another. The victim can file a civil lawsuit against the at-fault party. Pressing criminal charges might also be possible.
There are two types of torts: negligence torts and intentional torts. A negligence tort requires the plaintiff to sustain a physical injury or property damage to pursue legal action against the other party. They must prove another person or a company's negligence caused the property damage or injury.
However, an intentional tort doesn't require proof of damage or injury. For example, battery is a type of intentional tort. It refers to someone who knowingly and without legal justification makes physical contact with another that is insulting or provocative. That can be something as simple as shoving a person. It doesn't necessarily lead to physical harm but can justify pursuing an intentional tort case.
Proving liability in an intentional tort lawsuit requires establishing these elements:
The defendant knowingly, purposefully, or willingly committed an intentional act;
The plaintiff did not consent to the conduct;
The intentional action harmed the plaintiff; and
The plaintiff suffered losses from the intentional act.
What's the Difference Between an Intentional Tort Case and a Criminal Case?
Intentional torts are often also considered criminal offenses. A defendant facing a civil lawsuit for harming another person can also face criminal charges.
Assault is an excellent example. Someone might have assaulted someone else, causing the victim to believe the perpetrator would harm them physically and that they had the means to do so. The victim suffered emotional distress and PTSD and required counseling to live a normal life after the assault. The victim can file an intentional tort lawsuit in civil court to recover compensation for their medical bills and other expenses.
Simultaneously, the state can bring assault charges against the person. The defendant's punishment involves criminal sentencing, such as jail time, instead of compensating the victim for their losses.
Defendants in criminal cases must appear before a judge and jury. Each side presents its arguments and enters evidence for the jury to review. The jury's responsibility is to decide whether or not the defendant is guilty. If a guilty verdict is reached, the defendant must begin their sentence. Sentencing can include:
A mandatory number of months or years behind bars
Fines
Community service
Probation
In an intentional tort lawsuit, the plaintiff and defendant might appear before a judge and jury. However, the plaintiff's attorney seeks a monetary penalty against the defendant. The trial is like a criminal trial in that each side can argue their cases and present evidence. However, the judge or jury doesn't impose a criminal sentence. Instead, they determine whether to rule in favor of the plaintiff or defendant. If they rule in the plaintiff's favor, they must also decide how much they should award.
Criminal cases and civil lawsuits also differ because of the standard of proof required to show what happened and obtain a court's verdict in favor of the plaintiff. In a criminal case, the prosecutor must prove guilt beyond a reasonable doubt. In a civil lawsuit, the plaintiff must show by a preponderance of the evidence that the defendant's actions harmed them somehow.
Types of Intentional Tort Cases Wallace Miller Takes
Two primary types of intentional torts include:
Acts against people
Acts against or over property
At Wallace Miller, we represent clients in a range of intentional tort cases, such as:
Assault – Assault occurs when a person knowingly engages in acts that place another person in reasonable apprehension of receiving battery. In other words, the intentional action causes someone to fear physical harm. Typically, the harm is battery.
Battery – Battery is knowingly and without legal justification causing someone's bodily injury or making physical contact of an insulting or provoking nature. Kicking, punching, and spitting on a person are forms of battery.
Conversion – Conversion occurs when someone damages or steals your personal property, and you can no longer use it.
Defamation – If someone makes an untrue statement about you that damages your reputation, you may be able to seek compensation.
Domestic Violence – Domestic violence is violence against a family member or household member. Actionable violence includes threatening, harassing, choking, kicking, or any abusive behavior meant to gain or maintain power and control over another person in the household.
Abuse – Illinois law defines abuse as any physical harm, harassment, or intimidation involving a family or household member.
False Imprisonment – False imprisonment occurs when someone restrains or confines another person without their consent, and the victim cannot leave of their own free will. Locking someone in a room or kidnapping are common forms of false imprisonment.
Kidnapping -In Illinois, kidnapping is defined as the knowing and unlawful restraint of an individual that involves either secret confinement or holding a victim by force or threat.
Cyberstalking – Cyberstalking is defined as using any form of electronic communication to harass someone, threaten them with violence or bodily harm, send obscene messages, or stalk, follow, or surveil them.
Intentional Infliction of Emotional Distress – A defendant's outrageous or extreme conduct causing someone's extreme and severe mental or emotional anguish is the intentional infliction of emotional distress. Actions such as bullying and harassment can cause emotional distress.
Sexual Assault – Sexual assault occurs when a person commits sexual penetration accompanied by the use of or threat of force.
Trespass to Chattels – Trespass to chattels occurs when someone impedes your use of or damages your personal property.
Trespass to Land – Trespass to land is a type of intentional tort against or over property. It occurs when someone enters or remains on someone else's private property without the owner's consent.
Invasion of Privacy – There are several types of invasion of privacy, including the appropriation of a name or likeness.
Unfair Competition – Businesses are prohibited from engaging in unfair business practices.
Negligent Misrepresentation — If someone has made an accidental error in providing you with information you based a decision on, and you suffered losses because of it, they could be liable for your losses.
Product Disparagement — If another person or business makes untrue statements verbally or in writing intending to harm your business, they could be held liable.
Restraining Order Violations — If the person you have a restraining order against violates it, call law enforcement and then call us. The perpetrator should not be allowed to get away with the violation.
Who You Can Hold Liable for an Intentional Tort
The person who commits an intentional act and harms someone else should be liable. However, if the at-fault party intentionally harms another person while performing their job duties, their employer might also be liable.
For example, if a nursing home employee physically batters a patient during their shift, they are at fault for the injuries. The facility can also face a lawsuit if they knowingly employ someone with a violent past or history of physically abusing their patients.
Compensation Available in an Intentional Tort Case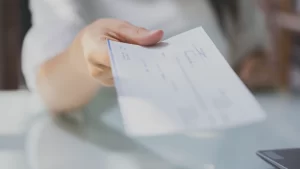 Insurance companies often exclude intentional torts from coverage. Liability claims result from someone's negligence. For example, a car crash allows the injured victim to file a claim with the negligent driver's insurer.
You can't pursue a settlement from the at-fault party's insurance carrier in an intentional tort case. Instead, you must file a civil lawsuit against the person who harmed you.
In a lawsuit, you might receive compensation for your:
Hospitalization, physical therapy, ambulance service, and other medical expenses
Out-of-pocket expenses
Pain and suffering
Lost wages
Lost earning capacity
Scarring or disfigurement
Emotional distress
Loss of enjoyment of life
Damage to personal property
You can also recover punitive damages. This financial award punishes the defendant for their misconduct and deters similar actions in the future. To be granted this award, you must show clear and convincing evidence of the at-fault party's evil motive or conscious indifference to others' rights or safety and outrageous or reckless indifference to a highly unreasonable risk of harm.
Statute of Limitations for an Intentional Tort
In Illinois, the statute of limitations for intentional torts allows a two-year timeframe to file a lawsuit against another party for compensation. That means you must file suit within two years of the date of your injury. The statutory period for slander and libel is one year.
The statute of limitations for property damage cases allows a five-year timeframe to initiate a lawsuit. That means you have five years from the date of the defendant's intentional actions causing property damage to file suit.
You might be able to toll the statute of limitations under two circumstances. "Tolling the statute" means delaying the timeframe from running. Two factors that might give you more time to pursue your lawsuit include:
Under 18 – If you are under 18 when you suffer harm from someone else's intentional actions, you will have two years from the date of your 18th birthday to initiate your lawsuit in civil court.
Of unsound mind – The two-year timeframe won't start until you regain mental competency if you are of unsound mind when the intentional act occurs.
Why Hire Wallace Miller?
At Wallace Miller, our track record of success shows the hard work we put into every case we take. We are proud of the stellar reputation we've earned since opening our firm. We have received recognition from multiple organizations, such as Super Lawyers. We also hold an AV Preeminent rating from Martindale-Hubbell. This is their top rating, given to a small percentage of lawyers in the country.
Our Chicago intentional tort lawyers understand the financial strain of physical or emotional harm. You might worry whether you can afford the cost of hiring an attorney while paying for medical treatment and other costs. We take cases on contingency, so you don't have to pay upfront fees or costs. We won't collect our legal fees unless we win your case.
Contact Wallace Miller Today
Wallace Miller focuses on providing personalized attention and ongoing communication to our clients. You will be our top priority while we're handling your civil lawsuit.
If someone's intentional actions harmed you, call Wallace Miller at (312) 261-6193 now for a free consultation with a dedicated Chicago intentional tort lawyer.