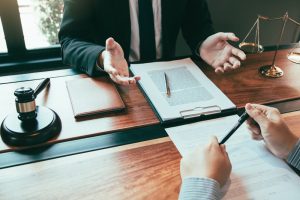 Torts are the basis for all personal injury lawsuits. However, not all torts fall into the same classification. Intentional torts cases are tried in civil courts. This type of tort case is a civil remedy meant to help protect victims' rights and earn them compensation for their financial and other losses following a purposefully harmful act.
While intentional tort cases are generally centered around seeking justice and compensation for an injured individual, one form of intentional tort, conversion, is intended to obtain compensation for the illegal interference of ownership or possession of a person's personal property. When a liable individual willfully interferes with or deprives someone of the use of their property, the victim can use the legal system to seek compensation.
At Wallace Miller, our team understands the legal intricacies of pursuing a civil conversion case. Our skilled Chicago intentional tort attorneys will listen to your story and review your situation, offering sound legal advice about whether an intentional tort case is the best legal pathway for you. To set up a free and confidential consultation, call our office at (312) 261-6193 today.
What Is Conversion?
Conversion can be a single act or a series of actions that intentionally deprives another person of the possession or use of their personal property. In legal terms, property generally describes personal possessions or items, not real estate.
An individual may commit conversion by:
Willfully dispossessing another person of their property
Intentionally using someone else's property without consent or authority
Refusing to surrender the property to the lawful owner
Purposefully selling the property or making another unlawful transfer
Willfully damaging or destroying another person's property
Although on the surface, conversion appears to be like trespass to chattels, the cases differ in at least one significant way: the degree of interference. In conversion cases, the degree of interference is so extreme the person accused of the act may be on the hook for the full value of the property. In trespass to chattel cases, the liable party is only responsible for the extent of the damage caused to the property.
Compensation Available in Conversion Cases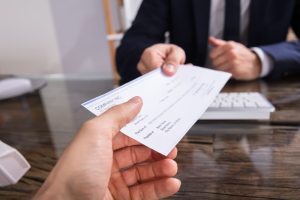 Due to the severity of conversion, most victims can pursue compensation to cover the full and fair value of their personal property at the time it was taken. Generally, the fair market value of an item is used to determine the level of compensation a victim is due. In lesser cases like trespass of chattel, the liable party is typically only held responsible for actual damages or the diminished value of the item.
Since intentional tort cases are a form of civil litigation, the victim must prove by a preponderance of the evidence that it is more likely than not that the liable party is responsible for the conversion. A preponderance of the evidence is a lower burden than "beyond a reasonable doubt," the benchmark used to prove guilt or innocence in a criminal case.
Contact an Experienced Intentional Tort Attorney for Help Today
Have your property rights been violated? Consult with a skilled intentional tort attorney. At Wallace Miller, we will review the details of your case and evaluate whether an intentional tort case for conversion is in your best interest.
At Wallace Miller, we are committed to helping you recover the compensation you deserve. For a free case evaluation, call us today at (312) 261-6193.