If you were the victim of assault, do not hesitate to contact Wallace Miller to learn about your legal rights. You might be entitled to compensation for the suffering you endured.
Assault is the act of threatening to harm another person. It can be a traumatic experience, especially if mental or emotional injuries result from the incident. The at-fault party should be liable for your lost wages, emotional distress, and other incurred costs. You should not be financially responsible for your losses when someone else is at fault for what happened to you.
Wallace Miller understands the trauma of assault. The emotional impact can be severe, even though no physical injuries resulted. You might require therapy to cope and get your life back on track. We can help you pursue the compensation you deserve.
Call Wallace Miller at (312) 261-6193 today for your free consultation with a Chicago intentional tort lawyer. Let us protect your rights and seek justice on your behalf.
Legal Definition of Assault in Illinois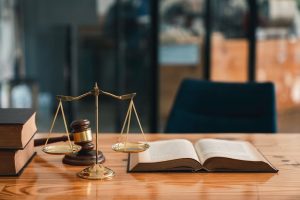 Although people use assault and battery interchangeably, they involve two separate actions. Assault is an intentional act of threatening to physically harm someone. Battery is knowingly making provocative or insulting physical contact or causing bodily harm to another person.
Assault doesn't involve physical injuries. It involves a reasonable fear of someone inflicting physical injuries on you. Assault comes in varying degrees, depending on the circumstances of the offense.
Assault
According to 720 ILCS 5/12-1, assault is knowingly participating in actions placing someone else in reasonable apprehension of receiving battery when the person committing the assault is not authorized to act in that way.
Aggravated Assault
Aggravated assault is a more severe offense. The distinction is based on the type of victim, the location of the assault, and whether the person used a firearm. 720 ILCS 5/12-2 defines aggravated assault as committing assault:
Against another person on or about a public way, sports venue, public place of amusement or accommodation, or public property or in a synagogue, mosque, church, or other structure, building, or place used for religious worship;
Knowing the other person is 60 years of age or older or has a physical disability, a teacher or school employee on school grounds or grounds in any part of a building used for school purposes or adjacent to a school, a utility worker, private security officer, or community policing volunteer, a person authorized to serve process or a process server the circuit court appoints, a fireman, peace officer, emergency medical services personnel, or emergency management worker, a probation or correctional officer, a juvenile detention center employee providing continuous and direct supervision of juvenile detention center residents, a correctional institution employee, or a Department of Human Services officer, employee or employee of a subcontractor controlling or supervising sexually dangerous or sexually violent people, a park district employee upon park grounds or grounds adjacent to a park or in a part of a building used for park purposes, a sports official or coach actively participating in any level of athletic competition on an indoor or outdoor playing field, in a sports venue, or in the immediate vicinity of a field or field, a municipal corporation, political subdivision, or State of Illinois employee performing their official duties, or a transit employee performing their official duties or transit passenger; or
While using a deadly weapon, air rifle, or device designed or manufactured to appear similar to a firearm without discharging the firearm, discharging a firearm except from a motor vehicle, wearing a mask, hood, or robe to conceal their identity, using a firearm without discharging the firearm against a community policing volunteer, peace officer, employee of a police department, fireman, traffic control municipal employee, private security officer, emergency medical services personnel, emergency management worker, or employee of a sheriff's department performing their duties, knowingly and without legal justification shining or flashing a laser gun sight or other laser device used with a firearm or attached to a firearm so the beam strikes in the immediate vicinity or near another person, without justification while operating a motor vehicle in a manner placing another in reasonable apprehension of the moving vehicle striking them, or knowingly audio or video recording the crime with the intention of sharing the recording.
Criminal Sexual Assault
Criminal sexual assault involves the act of sexual penetration and:
Using the threat of force or actual force;
Knowing the victim can't consent to the act or understand the nature of the act;
The perpetrator is at least 17 years old and holds a position of authority, trust, or supervision over the victim, and the victim is at least 13 years old but under 18; or
The victim is under 18 and a family member of the perpetrator.
Aggravated criminal sexual assault is an enhanced form of criminal sexual assault. 720 ILCS 5/11-1.30 defines aggravated criminal sexual assault as committing criminal sexual assault involving an aggravating circumstance, such as:
The defendant threatens to use, displays, or uses a dangerous weapon other than a firearm or an object fashioned or used in a way causing the victim to reasonably believe the object is a dangerous weapon;
The person commits criminal sexual assault while committing or attempting to commit another felony crime;
The perpetrator causes the victim bodily harm;
The victim is at least 60 years old or has a physical disability;
The person acts in a manner that endangers or threatens the victim's or someone else's life;
The defendant delivers a controlled substance to the victim by inhalation, transfer of possession, injection, or another means without the victim's consent or by threat or deception for non-medical purposes;
The perpetrator has a firearm on them;
The defendant discharges a firearm during the assault;
The person discharges a firearm while committing the crime, causing permanent disability, death, great bodily harm, or permanent disfigurement to the victim;
The person is under 17 years old and commits sexual penetration with a victim under nine or at least nine but under 13 while threatening force or using force; or
The defendant commits sexual penetration with a victim who has a profound or severe intellectual disability.
What's the Difference Between an Intentional Tort Case and a Criminal Case?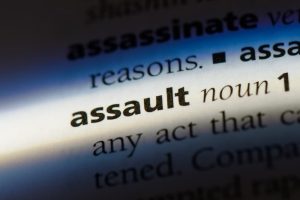 Assault and other misconduct are intentional actions. The at-fault party intends to harm someone even if the victim doesn't sustain injuries. Assault can lead to criminal charges, civil action, or both.
The state pursues criminal assault charges against the defendant. In an intentional tort, the plaintiff files a lawsuit for compensation from the defendant in civil court.
One of the primary differences between an intentional tort and a criminal case is the penalty. In a civil lawsuit involving an intentional tort, the defendant might be liable for the plaintiff's injuries. The penalty is paying compensation for the plaintiff's medical expenses and other costs. A criminal case can lead to penalties, such as a prison sentence, fines, probation, and community service.
Compensation for Injuries from Assault
You might be entitled to compensation in a civil lawsuit against the person who assaulted you. The money you receive can compensate you for your:
Lost wages
Lost earning capacity
Emotional distress
Out-of-pocket expenses
Medical bills
Loss of enjoyment of life
Pain and suffering
Damage to personal property
Punitive damages are also recoverable in a lawsuit. You must show clear and convincing evidence of the defendant's evil motive or reckless and outrageous indifference to a highly unreasonable risk of harm and conscious indifference to others' rights or safety to receive this financial award.
Statute of Limitations for a Civil Assault Lawsuit
In Illinois, the statute of limitations for civil assault cases allows a two-year timeframe to file a lawsuit. That means you must file suit against the person who assaulted you within two years of the incident. Otherwise, you can lose your right to compensation.
If you are under legal disability, tolling the statute of limitations might be possible. However, you must meet one of these conditions:
Under 18 – If you are under 18 when the assault occurs, you must file your lawsuit within two years of turning 18.
Unsound mind – If the assault happens while you are of unsound mind, the two-year timeframe won't start until you gain mental competency.
Speak to an Experienced Chicago Intentional Tort Lawyer Now
Wallace Miller believes in fighting for the rights of assault victims. Our firm understands the experience can be scary and disrupt the course of your life. You can count on us to thoroughly investigate the incident and locate any available evidence to prove someone else was responsible for your losses. We will tirelessly work to try to reach a favorable outcome for you.
If you were the victim of assault in Illinois, call Wallace Miller at (312) 261-6193 for your free consultation. We're ready to represent you and seek the maximum available compensation on your behalf.