Intentional Tort Abuse Lawyer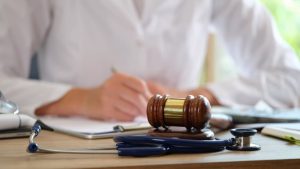 Family conflicts and disagreements happen all the time and are entirely normal. Still, you must immediately stop this mistreatment when the situation escalates to physical violence, threats, or abuse. 
If you or a loved one have been the victim of abuse in Illinois, turn to an experienced domestic abuse lawyer for help. At Wallace Miller, our domestic violence attorneys have extensive experience helping those who've been victims of abuse stand up to their abusers and get the justice they deserve. To speak with an experienced team member, contact us by (312) 261-6193 or online immediately for a free and confidential consultation.
What Laws Protect Victims of Abuse in Illinois?
The Illinois Domestic Violence Act recognizes that domestic violence is a serious crime. It establishes a legal remedy called an Order of Protection for any and all victims of domestic violence. The act also requires law enforcement officers to provide specific assistance to victims, including:
Informing you of your rights – Law enforcement officers must inform victims of domestic violence about their legal rights under the law, such as the right to obtain an Order of Protection.
Helping with an Order of Protection – If an officer has probable cause to believe domestic violence has occurred, they must offer the victim an opportunity to obtain an emergency Order of Protection.
Providing a domestic violence notice – Law enforcement officers must provide the victim with a domestic violence notice, which outlines the legal rights of the victim, available remedies, and the address and phone number of local domestic violence shelters and service providers.
Retrieving personal property – If requested, officers must assist the victim in recovering essential personal property, such as clothing, identification documents, and medications.
Providing safe transportation – Law enforcement officers may provide transportation to the victim to a secure location, such as a shelter or hospital, or arrange for transportation.
Arresting the abuser – If the officer has probable cause to believe that the abuser committed an offense, the officer may arrest the abuser without a warrant.
What is Domestic Battery?
Domestic battery in Illinois is when an individual intentionally causes bodily harm to a family or household member or makes physical contact in an insulting or provocative way with a family or household member. Domestic battery is classified as a Class A misdemeanor, but it becomes a Class 4 felony if the defendant has a prior conviction for domestic battery, violating an order of protection, or committing other violent crimes against a family or household member, such as murder, aggravated domestic battery, kidnapping, or unlawful restraint.
What is Aggravated Domestic Battery?
Aggravated Domestic Battery is a Class 4 Felony where the accused causes great bodily harm, permanent disability or disfigurement, or strangulation during the commission of a domestic battery offense. Aggravated Domestic Battery can only occur between individuals in specific relationships, including spouses, ex-spouses, co-parents, parents and children, stepparents and children, blood-related family members, people related by blood through a child, elderly or disabled adults and caregivers, and current and former roommates.
What is Interfering With the Reporting of Domestic Violence?
Under the law, a person who deliberately obstructs or tries to impede a victim or witness of domestic violence from contacting emergency services, seeking medical assistance, or reporting the incident to law enforcement can face charges for Interfering With the Reporting of Domestic Violence. This offense is classified as a misdemeanor of Class A, with penalties including up to one year of imprisonment, two years of probation, and a maximum fine of $2,500.
One prevalent example of this crime is when someone confiscates the victim's phone or hides it to prevent them from reporting the Domestic Violence or Aggravated Domestic Battery incident. In such cases, a domestic violence defense attorney typically builds a defense based on the defendant's intent, arguing that their actions did not aim to hinder reporting of domestic battery but were less severe than what the prosecution alleges.
Since domestic violence and aggravated domestic battery cases are often chaotic, proving the defendant's intent to interfere with reporting can be challenging. Hence, it is crucial to seek the guidance of a knowledgeable and experienced domestic violence attorney in such situations.
What Is an Order of Protection?
An Order of Protection stops an individual, usually someone charged with domestic battery, from engaging in violent and harassing behavior. The process of obtaining an Order of Protection can be complex and often requires the assistance of a knowledgeable attorney. 
An Order of Protection will cover any person abused by a family or household member, any high-risk adult with disabilities who are abused, neglected, or exploited by a family or household member, any minor child or dependent adult in someone's care, and any person residing or employed at a private home or public shelter that houses an abused family or household member. Additionally, it will safeguard any person who is abused by a family or household member of a child, such as a foster parent, legally appointed guardian, adoptive parent, or prospective adoptive parent of that child, placed in their home by the Department of Children and Family Services or another state's public child welfare agency.
Are You Required To Report Domestic Violence Incidents?
No, there is no legal requirement to report domestic violence incidents, even for abuse victims. However, individuals classified as mandated reporters must report abuse cases to the authorities. 
Mandated reporters include healthcare providers like physicians and nurses, social workers, teachers, and school personnel, among others, and are required by law to report such incidents. You can confirm if your profession is on the list of mandated reporters by checking with the Illinois Department of Children and Family Services. 
While reporting domestic violence is highly encouraged, victims of abuse are not legally obligated to report such incidents.
Can I file a Lawsuit Against My Abuser? 
While Illinois law generally prohibits family members from suing each other, you may file a lawsuit when an intentional tort has occurred. Intentional tort refers to a deliberate act to cause physical harm, emotional distress, or psychological abuse, typically a significant aspect of domestic violence cases. You could potentially file a lawsuit against your abuser, even if you have lost a criminal case against them. 
Is It Possible For Men To Be Victims of Domestic Abuse?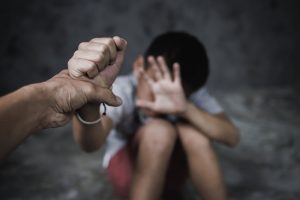 Yes, men, women, and children could be victims of domestic violence. Domestic violence does not discriminate based on gender, sexual orientation, race, religion, or socioeconomic background. Anyone could become a victim of domestic violence, and the law treats men and women equally under domestic violence laws, providing equal protection to all.
How a Lawyer Could Help If You've Been the Victim of Abuse
If you are a victim of abuse in Illinois, an experienced lawyer can assist you in several ways, including:
Explaining your rights – A domestic violence attorney could explain your legal rights and the remedies available under Illinois law. They can also help you understand how to obtain an Order of Protection and what it entails.
Assisting in the Order of Protection process: A knowledgeable attorney can help you with the Order of Protection process, including filling out the necessary paperwork and representing you at hearings.
Safety planning: A domestic violence attorney can help you create a safety plan to protect yourself from harm, including suggesting ways to document the abuse, plan for an emergency, and develop a support system to help as you move forward.
Representing you in court: A domestic violence attorney can represent you if you need to pursue a civil or criminal case against your abuser. 
It is crucial to understand the distinctions between a criminal case and a civil lawsuit in the context of domestic abuse. The state initiates criminal cases against the defendant. A judge or jury determines their guilt or innocence, with criminal penalties such as imprisonment, fines, and restitution imposed as punishment for their actions. Restitution is a form of compensation paid by the defendant to the victim for the harm they caused.
In contrast, in a civil lawsuit, the plaintiff can seek compensation for injuries, medical treatment, emotional pain and suffering, and other losses. The defendant is not charged with a criminal offense but may be required to pay the victim fair compensation for the harm they've suffered.
If you pursue a lawsuit against your abuser, the compensation you could receive might include the following:
Medical expenses and other costs incurred for treatment of injuries resulting from the abuse

Lost wages or income for the time taken off from work

Compensation for pain and suffering and emotional distress

Out-of-pocket expenses
If you've been the victim of domestic abuse, turn to the Chicago Intentional Tort lawyers at Wallace Miller for help. We'll be ready to listen to your story and explain your rights and legal options. You're not alone, and we'll be prepared to help you seek justice. Call us at (312) 261-6193 or contact us online now.