Understanding Domestic Violence and How to Get Legal Help
Posted on Wednesday, March 15th, 2023 at 2:18 pm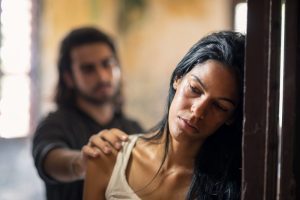 Domestic violence is a pervasive problem affecting millions of people in the US and around the world. Domestic violence takes many forms, from physical abuse to emotional manipulation. Unfortunately, recognizing the signs of domestic violence is difficult, and taking action against it may seem even harder. Fortunately, resources exist for those affected by domestic violence.
What Is Domestic Violence?
Domestic violence is physical, sexual, emotional, financial, or psychological abuse committed by one person against another person with whom they have some form of a relationship. Domestic violence occurs in all types of relationships, including marriages and families, between household members, significant others, and those cohabitating.
According to the National Coalition Against Domestic Violence, over 10 million people experience domestic physical abuse yearly in the US alone, or 20 victims per minute. In addition, one in three women reported experiencing some form of physical violence from a partner, and women aged 18-24 are the people most commonly abused.
Domestic violence is a crime in Illinois, and victims of domestic violence have legal options for protecting themselves and their families. Illinois domestic abuse victims may petition the court for an Emergency Order of Protection restricting the abuser from contacting the victim and their children.
Types of Domestic Violence
Domestic violence takes many forms, from physical and sexual abuse to emotional manipulation and economic control. Under the Illinois Domestic Violence Act of 1986, domestic violence includes the following types of abuse:
Physical abuse: Any physical attack or assault, such as pushing, hitting, slapping, strangling, kicking, biting, burning, etc.
Harassment: Unwanted verbal or nonverbal behavior that threatens the victim or causes fear, such as stalking or making threatening phone calls, or sending threatening emails.
Intimidation of a dependent: Any actions taken that make a dependent person feel fearful or apprehensive, like making a child watch or participate in abuse.
Interference with personal liberty: Efforts restricting a person's free will or forcing them into something.
Willful deprivation: Intentionally denying a victim necessities such as food, clothing, shelter, or medical care.
Other types of domestic violence include psychological abuse, economic abuse, sexual abuse, or any other behavior used for the manipulation or control of a person in the relationship. Domestic violence is not only physical; but also verbal, emotional, mental, or financial. In addition, it often involves isolation, humiliation, domination, or control. No matter domestic violence's form, it's a serious crime affecting people of all ages, races, and backgrounds.
Legal Solutions and Protection Orders for Domestic Violence
Victims have several ways to obtain legal protection from domestic violence, including pressing criminal charges, filing an order of protection, and finding the right domestic violence lawyer.
Domestic violence victims should first contact law enforcement. The police will investigate the domestic violence allegations and may press criminal charges against the abuser.
The next step is requesting an order of protection from the court, which prohibits your abuser from engaging in any future threats or abuse. You may also request an emergency protection order if the situation needs immediate action. An emergency protection order does not require that you notify the opposing party and takes effect immediately. However, emergency protection orders only last for 21 days, so they are short-term solutions.
If the individual breaks the protection order, tell law enforcement and your attorney immediately. They can help you secure a longer-term order of protection if needed.
Finding the Right Domestic Violence Lawyer
Domestic violence attorneys help victims protect themselves, their families, and their financial security in the wake of an abusive relationship.
When looking for a domestic violence lawyer, keep these tips in mind:
Do your due diligence when researching lawyers. Look into their experience and track record with similar cases and choose a lawyer who understands domestic violence cases.
Get referrals from friends and family or contact local domestic violence organizations for recommendations.
Make sure you feel comfortable with the lawyer you choose. You need someone knowledgeable and compassionate who works hard for their clients.
Discuss fees and payment options up front. Choose a lawyer willing to discuss costs and payment plans that are realistic for your budget.
Contact Wallace Miller Today
Knowing your options regarding domestic violence lets you seek justice and protect yourself and your family from further harm. If you are experiencing domestic violence, contact Wallace Miller as soon as possible. At Wallace Miller, our Chicago intentional tort lawyers understand the complexity of abusive situations and provide support and guidance for our clients. We will advocate for you and protect your rights so you don't face your abuser alone. Contact us today by calling (312) 261-6193 for a free consultation with a Chicago domestic violence lawyer.
Related Posts:
Emotional Distress in Personal Injury Cases