Popcorn Lung Lawsuit
With launch parties, an active social media presence, student discounts at local gas stations, even hip brand ambassadors in the form of celebrities and influencers, evidence suggests that JUUL targeted minors in its marketing campaigns. While Juul has made the claim that "Juuling" is a relatively safe alternative to smoking cigarettes, studies have found evidence to suggest otherwise.  The reality is, JUUL's pod aerosols, or e-cigarettes, have been known to cause lung injury as well as lung disease. If you or a loved one has been exposed to the dangerous vapors contained in JUUL's e-cigarettes, you may be eligible to participate in a popcorn lung lawsuit. Feel free to contact an attorney from Wallace Miller for a free, no-obligation consultation. Our attorneys have a proven track record, placing a wealth of knowledge at you and your family's disposal throughout the full duration of the legal process.
With all the research that exists, Wallace Miller is prepared to handle the large influx of e-cigarette lawsuits that are developing in Chicago as well as the rest of the country. The disease, bronchiolitis obliterans, was originally nicknamed "Popcorn Lung" because it was first widely reported in workers making microwave popcorn. Bronchiolitis obliterans, however, has been found in people who work in other environments as well, including the following:
E-Cigarette Plants
Bakeries

Coffee Roasting Plants

Animal Feed Plants
Candy Factories
Flavoring Manufacturing Plants
Plants Manufacturing Common Foods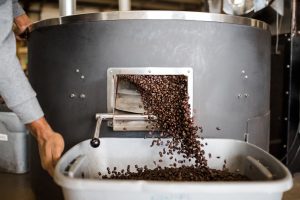 The average minor and worker is wholly unaware of the dangers of bronchiolitis obliterans, obliterative bronchiolitis, diacetyl-induced bronchiolitis obliterans, or popcorn lung. All too often, people don't know they are exposing themselves to diacetyl because its dangers are actively hidden from the community. If you're like most Americans, you believe the youth and workers alike should have the right to make an informed decision regarding what chemicals go into their body. Headquartered in Chicago, practicing nationwide, the attorneys at Wallace Miller are right there with you! Don't let anyone tell you that JUUL's e-cigarettes are harmless or that they're preferable to smoking or chewing tobacco. That's simply not the case.
Are you eligible to participate in a popcorn lung lawsuit? Contact the Wallace Miller firm to learn more.
Understanding Diacetyl and Its Dangers
Consumers and workers need to know that diacetyl is a highly toxic compound found in JUUL's e-cigarette products. Breathing diacetyl vapors into your lungs poses a real health risk, as the chemical has been known to trigger major autoimmune problems in lung tissue of the small airways, ultimately turning bronchioles into scar tissue. It's worth noting also that once the deterioration begins, the scarring is irreversible—the tissue never gets the opportunity to return to its normal, healthy state. Tragically, far too many people have fallen prey over the years.
Wallace Miller primarily focuses on protecting the rights of victims of negligence and fraud through consumer protection, product liability, employment, environmental and toxic harm, and personal injury litigation. Unsuspecting victims of popcorn lung are no exception and Wallace Miller's attorneys are prepared to obtain justice for each and every victim.
Qualifying Physical Injuries
Chronic Bronchitis
Lung Issues
Bronchiolitis Obliterans (Popcorn Lung)
Pulmonary Fibrosis
Bronchiectasis
Asthma
Shortness of Breath
Dry Cough
Chest Tightness
Addiction
Nicotine Poisoning
Seizures in the Case of No Prior Epilepsy/Seizure
Other Substances that Have Been Known to Cause Popcorn Lung
Toxic Chemicals
Vaping
E-Cigarettes
Acetaldehyde
Ammonia
Chlorine
Diacetyl
Formaldehyde
Fumes from Metal Oxides
Hydrochloric Acid
Mustard Gas or Sulfur Mustard
Nitrogen Oxide
Sulfur Dioxide