Posted on Saturday, April 15th, 2023 at 12:36 am
When drug companies don't thoroughly test their products or hide critical safety data, patients are the ones who suffer. In some cases, people die from injuries related to defective or dangerous drugs. It's natural to feel angry if someone in your family dies after using a dangerous drug, and you have the right to demand compensation for your loss.
The Chicago dangerous drug lawyers at Wallace Miller can help if someone in your family dies from injuries related to taking defective medication. Keep reading for more information on Illinois wrongful death claims, potential compensation for your loss, and how our lawyers can help with your case.
What constitutes a wrongful death claim in Illinois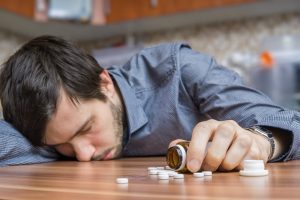 Illinois law defines a wrongful death as any death caused by another party's negligence, intentional acts, or default. Essentially, if the person who died would have had a personal injury case if they hadn't succumbed to their injuries, their surviving family members likely have cause for a wrongful death action. Under Illinois law, the personal representative of the deceased's estate files a wrongful death claim on behalf of the deceased's eligible surviving family.
What types of damages can you recover from your claim?
If your wrongful death claim is successful, you may be entitled to recover damages. These damages can include compensation for medical bills, funeral expenses, lost wages, and loss of companionship. Additionally, a judge or jury might award you punitive damages. Judges and juries award punitive damages to punish the negligent parties in a case (e.g., the drug company) and discourage them from engaging in similar behavior in the future.
How can a lawyer help you sue a drug company for wrongful death
Suing a drug company for wrongful death can be complicated, and you'll want help from a knowledgeable drug injury lawyer. Our attorneys can help with your wrongful death case by:
Investigating the Facts: We can investigate the details of your case, including the circumstances surrounding the alleged wrongful death, medical records, and any other evidence that might help the case. We can also collect and analyze data on the drug in question, including its side effects, warnings, and any history of recalls or lawsuits.
Identifying the Responsible Parties: We can determine who is liable for the wrongful death. The responsible parties in a defective drug case may include the drug manufacturer, distributor, and even the prescribing doctor or pharmacy.
Filing a Lawsuit: A wrongful death claim is a lawsuit for the deceased person's estate. Our wrongful death lawyers can file a lawsuit against the responsible parties and fight for justice on your behalf.
Building a Strong Case: We will build a strong case by gathering evidence, interviewing witnesses, and consulting medical experts. We can also research case law and legal precedents to identify the best strategy for pursuing compensation.
Negotiating with the Defendants: Defendants in wrongful death cases often offer plaintiffs a settlement to avoid a costly trial. Our Chicago defective drug lawyers can negotiate with the defendants and their legal team to ensure the settlement covers all your eligible damages.
Representing the Plaintiff in Court: If the drug company or other liable parties won't agree to a fair settlement, we can represent you in court. We can present evidence, cross-examine witnesses, and argue on your behalf to secure the best possible outcome.
How to find a lawyer for a drug company lawsuit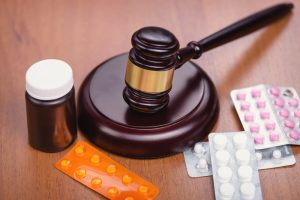 Finding the right lawyer for your drug company lawsuit is important. Look for a law firm with experience handling wrongful death cases and a documented track record of success. You'll also want to find a compassionate lawyer understands the emotional toll of losing a loved one. Our Chicago personal injury law firm has a team of experienced wrongful death lawyers ready to help you through this difficult time.
Contact our Chicago defective drug injury lawyers now
Suing a drug company is never easy, but the Chicago drug injury attorneys at Wallace Miller aren't afraid to take on drug manufacturers and protect your rights. We will make the legal process as easy as we can and take care of all the legal work in your case. You don't owe us any fees unless you recover compensation for your injuries. Call us today at (312) 261-6193 or visit our contact page for a free consultation.
Related posts
Understanding What We Do: What Is Plaintiff Litigation & Why Is It Important?
Learn About Medical Liens And What They Mean For Your Case