Does a Domestic Violence Victim Need a Lawyer
Posted on Thursday, June 29th, 2023 at 5:15 pm
Domestic violence is a serious and, unfortunately, widespread issue. It's a challenging matter that takes an emotional toll on survivors and their families, and taking legal action can add a layer of complexity and stress. However, a compassionate, seasoned domestic violence attorney can make the legal process go much more smoothly. If you or someone you love has faced domestic violence, you could benefit from the help of a lawyer who has successfully handled domestic violence cases. This post will explain the role of an attorney in these cases, why it may be beneficial to hire a lawyer, and the resources available to survivors of domestic violence.
The role of an attorney in domestic violence cases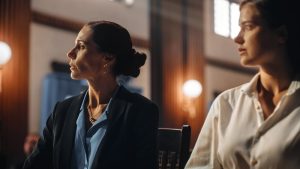 An attorney in a domestic violence case can take on various responsibilities. Firstly, they serve as your advocate, providing a voice to your concerns in the legal sphere, where it may be challenging to make yourself heard. A seasoned lawyer will understand the state and local laws that apply to your case and can efficiently navigate court procedures, which often seem daunting to those unfamiliar with the law.
Furthermore, a domestic violence attorney will have experience in multiple areas of the law and can develop a strategic approach to your case based on your unique circumstances. They protect your rights throughout legal proceedings, whether securing a protective order, getting a divorce, or dealing with child custody.
When you should consider hiring a lawyer
If you're a survivor of domestic violence, you should consider hiring a lawyer as soon as possible, especially when you fear for your or your children's safety. You should also consider legal help when facing a divorce or custody battle with an abusive partner. Of course, if you experience an emergency, you should dial 911 to summon local law enforcement immediately.
Your lawyer can help you obtain protective orders to prevent further abuse. Additionally, they can ensure that your rights and interests are fully represented during divorce proceedings or custody battles. In short, any situation that brings your safety or legal rights into question necessitates the assistance of a lawyer.
How an attorney can help you in a domestic violence case
Taking legal action may seem challenging, but you don't have to do it alone. An attorney can provide invaluable assistance in a domestic violence case in numerous ways. A domestic violence lawyer could help you by:
Obtaining protection orders – Your attorney can help file restraining or protection orders against the abuser, ensuring your safety.
Advocating for your rights – A lawyer will advocate for your best interests in all matters related to the case, including divorce, property division, and child custody.
Gathering and preserving evidence – Your attorney can collect evidence of abuse, which is often crucial in securing a conviction against the perpetrator or winning custody battles.
Offering emotional support and guidance – While not a substitute for a therapist, a compassionate lawyer can provide guidance during this stressful time, explaining your rights and options and helping you make the best decisions for your case.
Legal resources available to domestic violence victims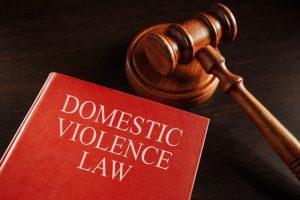 Aside from hiring an attorney, various legal resources are available to survivors of domestic violence. Many organizations provide legal advice, counseling, shelter, and advocacy services for abuse victims. For instance, the National Domestic Violence Hotline (1-800-799-7233) can provide immediate support and connect you with local resources. Some of the resources that are available to domestic violence survivors in Chicago include the following:
City of Chicago Domestic Violence Help Line – The helpline is a 24-hour confidential, toll-free number that provides callers with general information about domestic violence and referrals to appropriate domestic violence services. Bilingual and bicultural Spanish-speaking trained domestic violence advocates – Victim Information Referral Advocates (VIRAs) – are available 24 hours a day, seven days a week. VIRAs refer survivors to community-based providers, including:
Shelters
Counseling
Legal advocacy
Civil legal services
Supervised child visitation centers
You can reach the helpline via phone (1.877.863.6338) or TTY (1.877.863.6339).
Contact our domestic violence attorneys in Chicago today
If you or a family member is a survivor of domestic violence, hiring a lawyer provides you with an advocate who can navigate the legal system on your behalf, protect your rights and interests, and help you move forward with your life. At Wallace Miller, we understand the challenges you face and can help ease your stress and give you peace of mind. You don't have to face this difficult time alone. Call us today at (312) 261-6193 or contact us online for a free, confidential consultation with a domestic violence attorney in Chicago.