How to Start a False Advertising Lawsuit
Posted on Monday, March 20th, 2023 at 9:00 am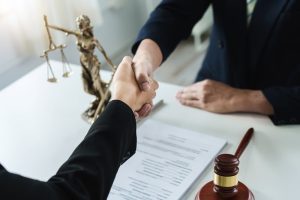 You depend on companies to provide factual and honest information about their products. However, not every company follows federal regulations and state laws regarding advertisement practices. They will use misleading or false information to bolster interest in their products or services and increase sales.
As a consumer, you suffer the negative consequences of purchasing a product or service that doesn't work as advertised. When that happens, you can file a lawsuit against the company for the harm you incurred because of the product's failure to perform as promised.
The first step to seeking justice is hiring an experienced attorney. You should not pursue your case alone. Corporations, small businesses, and other companies often hire intimidating and aggressive defense attorneys to protect them. You deserve the same level of legal assistance and support. 
Understanding False Advertising Lawsuits
To prevail in a false advertising lawsuit, your lawyer must prove these elements:
The advertisement for a product or service you bought was misleading or false
The company lied about something important or material
You saw the deceptive advertisement before using or purchasing the product or service
The false information influenced your decision to buy, use, or pay more for the service or product you wouldn't have purchased if it weren't for the false advertising
If your case is successful, the court might grant injunctive relief. That means holding the company liable for its actions and compensating you for the harm you suffered. The court can assess attorneys' fees, costs, or both against the defendant if the judge determines it willingly engaged in the deceptive acts.
The court can issue a cease and desist order. This order requires the company to stop distributing deceptive or false advertisements. The company might also need to correct disclosures to consumers to notify them of factual information about the service or product. 
Types of False Advertising
You should be able to trust what companies tell you about their products and services. The advertisements you see can sway your decision to buy one product over another. When you see misleading or false claims that lead you to make your purchase, it can cause significant financial losses or injuries.
The most common types of false advertising include:
Bait and switch – A company uses the bait and switch approach when it promises features never provided or advertises bargain deals that don't exist.
Deceptive warranty or guarantee – A deceptive warranty occurs when the company agrees to provide a warranty or a feature, such as a cash back guarantee, but doesn't fulfill its promise.
Financing and credit – Companies must disclose terms and conditions if they're advertising a rate or the availability of financing for a product. They must honor those advertised sales prices.
Misleading labels – A misleading label tricks consumers into believing they're buying something with a specific feature that doesn't exist. For example, a label might claim the ingredients are all natural, even though a "natural" ingredient contains harmful contaminants.
Hidden fees – A company might advertise low prices but doesn't disclose maintenance costs, equipment rental fees, and other expenses until sending the bill.
Poor quality – Sometimes, businesses pack their products in oversized packaging or use manipulated measurements to convince consumers of a better value for their money, like keeping the packaging size the same but reducing the size of the snack contained inside. 
Preparing and Filing Your Case
You must file your lawsuit by a specific deadline to hold a company liable for false advertising. A statute of limitations is the law that dictates the period a person has to bring legal action against another party. The statute of limitations for false advertising lawsuits in Illinois allows a three-year timeframe to file suit.
Some cases fall under a federal statute called The Lanham Act. However, it doesn't impose a statute of limitations. Instead, you must follow the closest state law regarding a timeframe for initiating a lawsuit which, in Illinois, is the Consumer Fraud and Deceptive Business Practices Act.
Evidence is essential in pursuing a successful case against the company whose advertising harmed you. You should gather documentation of the false advertisement, such as expert testimony, consumer surveys, and market research. You also need proof of your losses. Your losses might involve a physical injury, financial losses, or both.
Since false advertising often affects many people, class action lawsuits are common. A class action lawsuit combines multiple cases from different plaintiffs into a single action against the same defendant.
You should hire a lawyer immediately to determine whether you qualify for a class action. They can file your complaint and guide you through the process. 
You also have the option to file a complaint with the Federal Trade Commission (FTC). 
Serving Your Case
Serving the company that harmed you with notice of your case requires thorough knowledge of state and federal laws and legal procedures. Your attorney can handle this stage of the process on your behalf. You don't have to pursue your lawsuit alone. 
Get Help with Your False Advertising Lawsuit
Don't let a company that knowingly makes false claims or promises in an advertisement get away with its misconduct. You have a right to pursue legal action for your losses.
At Wallace Miller, our Chicago intentional tort attorneys protect our clients' rights and fight against the corporations that harm them. Call us at (312) 261-6193 for a free consultation so we can get started on your false advertising lawsuit.
Related Posts:
Can You Sue for False Advertising