Examples of False Advertising
Posted on Friday, March 10th, 2023 at 7:26 pm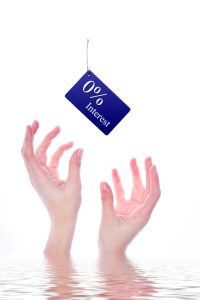 False advertising refers to a company that uses untrue or misleading claims about its service or product, including information about the purpose, quality, or price. That can influence a consumer's purchasing decisions. However, consumers eventually realize the product does not live up to the promises.
Businesses are legally obligated to ensure their advertising contains factual and accurate information about their services or products. Consumers can suffer financial burdens, injuries, or death if they spend money on something that doesn't work as advertised.
Examples of False Advertising
Companies use various false advertising tactics to deceive consumers and get them to buy specific services or products. Common examples of false advertising include:
Exaggerating product size so it appears bigger
Selling a product that doesn't perform as shown in the marketing campaigns
Making claims based on flawed, outdated, or debunked research studies
Inaccurately labeling a product as organic without a factual basis
Withholding information consumers would want to know about a service
Misreporting the geographic source of a product or its ingredients
Offering a no-hassle money-back guarantee while marketing a product but refusing to honor it
Hiding fees or surcharges from the customer until they receive their bill
Advertising a product or service for one price but selling it at a higher price
Misrepresenting the ingredients comprising an item or its ratios
Claiming sales prices without marking down the prices on those products
Falsely claiming industry leaders or the scientific community support the product or a government agency approves of it
How to Sue a Company for False Advertisement
You can file a lawsuit against the liable company in civil court if you are a victim of its false or misleading advertising. If you win compensation, it can reimburse you for medical care related to your injury or financial loss from buying the product. Joining a class action lawsuit might be possible.
Mass-market products often affect a large number of people. False advertising can contribute to similar injuries or financial losses among the affected group. Instead of pursuing individual lawsuits, each person can combine their cases into a single legal action against the same defendant.
A successful class action lawsuit requires the deceptive company to pay the consumers for financial losses related to the product or service and cover the cost of injuries arising from using the harmful product or service.
The courts sometimes issue a legal injunction ordering the company to stop releasing false advertising campaigns.
Activia Yogurt "Special Bacterial Ingredients" Campaign
Dannon claimed its Activia and DanActive yogurts were scientifically and clinically proven to boost the immune system and regulate digestion. A television ad campaign created by the company even featured Jamie Lee Curtis eating the yogurt and calling it tasty.
Despite those claims, a U.S. District Judge in Cleveland, Ohio, determined the advertising campaign promised something unproven. After settling the class action lawsuit, the judge ordered Dannon to pay $45 million to the consumers it harmed.
The settlement agreement also required Dannon to change its advertising, including:
Removing the words "scientifically and clinically proven" from advertisements and product labels for Activia yogurt related to claims of the product helping to regulate the digestive system
Noting that DanActive and Activia yogurts are not cures or treatments for any disease or medical disorder but food products instead
Removing the word "immunity" from DanActive ads and labels and adding a qualifier to the claim that the yogurt helps support the immune system or strengthen the body's defense
Red Bull's "Give You Wings" Campaign
Red Bull, a Europe-based energy drink company, agreed to pay up to $13 million to settle a class action lawsuit involving its popular energy drink. According to court documents filed in New York Federal Court, an upset customer claimed the company promoted its product with false advertising.
Red Bull spent significant money on marketing, advertising, and promoting the energy drink to mislead customers into believing its superiority justifies the premium price. The company's slogan, "Red Bull Gives You Wings," also promises vitality and energy from consuming the beverage.
Red Bull claims its drink contains ingredients that act as stimulants. However, the primary active ingredient is caffeine. Evidence found the product didn't promote more stimulation than a person could get from another drink with caffeine.
Pursue Legal Action Against the Company That Harmed You
At Wallace Miller, our team of false advertising lawyers has decades of experience representing consumers wronged by corporations. You should not suffer the consequences of unfair or deceptive business practices.
If you are the victim of false advertising, call us at (312) 261-6193 for a free consultation to determine your eligibility for a class action lawsuit.
Related Posts:
Can You Sue for False Advertising